Framework

100% Free of Charge

WordPress Membership Plugin
A powerful membership management platform. Set a custom Login Welcome Page, a custom Membership Options Page; even custom Registration/Profile Fields, and a whole lot more! It's the easiest way to sell products/services with WordPress. Content Protection + PayPal Buttons
Everything you need to protect WordPress content and start accepting "Buy Now" or "Recurring" payments through PayPal Standard Buttons. Customers complete checkout at PayPal.com using any major credit card; or their PayPal account balance.

$

0

00

NO CREDIT CARD REQUIRED
Pro Version

s2Member® Single-Site License

All Framework Features
Custom pages, custom registration/profile fields, content protection, and much more. Everything that works in the free version continues to work in s2Member® Pro. All Additional Pro Features
One-step registration/checkout via Pro-Forms. Integrates with Stripe™, PayPal Pro, Authorize.Net, and ClickBank too! Unlimited Membership Levels, Coupon Codes, Gift/Redemption Codes, and more. Single-Site License
Perfect for site owners with one domain name. This license is good for a single instance of s2Member® Pro running in a standard WordPress installation.

Lifetime Access to New Versions

$

89

USD

ONE-TIME (NOT RECURRING)
Most Popular
Pro Version

Unlimited-Site Pro License

All Framework Features
Custom pages, custom registration/profile fields, content protection, and much more. Everything that works in the free version continues to work in s2Member® Pro. All Additional Pro Features
One-step registration/checkout via Pro-Forms. Integrates with Stripe™, PayPal Pro, Authorize.Net, and ClickBank too! Unlimited Membership Levels, Coupon Codes, Gift/Redemption Codes, and more. Unlimited-Site License
Perfect for site owners with multiple domain names or a Multisite Network. Good for unlimited instances of s2Member® Pro.

Lifetime Access to New Versions

$

189

USD

ONE-TIME (NOT RECURRING)
I have to say: this is freaking amazing, what you have packed into this plugin. Outstanding! I've spent the last two days evaluating 200+ different packages (some WP, some not) for paid membership management, and yours has bubbled to the top of the list as the number 1 contender.

Greg Mulhauser w/ Mulhauser Consulting, Ltd.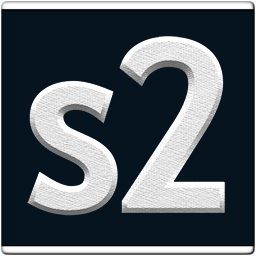 Open Source + Lifetime Updates
Buy the software and it's all yours, including access to the source code. That means if your developer needs to review the s2Member source code or help you with an issue you're having, they have access to all of the source code. Also, there are NO recurring charges, NO limit on the number of members you can build-up over time. Plus you get free lifetime access to updates; i.e., future versions of the software.
---
Single-Site vs. Unlimited-Site License
Single-Site License: This is good for one instance of s2Member® Pro. Perfect for site owners with one domain name. Loaded with all Pro features at an affordable rate — it's a popular choice for many. It also includes free lifetime access to future releases of the software.
Multisite Networks: Please note that if you run a WordPress® Multisite Network with s2Member Pro active on multiple (i.e., more than one) child blog or sub-site within your Network (regardless of whether you use sub-domains or sub-directories), this will always require our Unlimited-Site License. This is because s2Member Pro runs as a separate instance on each child blog or sub-site in the Network. To clarify, a Single-Site License does NOT provide support for multiple child blogs or sub-sites, even if they do run within a single Multisite Network installation of WordPress®. A Single-Site License is valid for one instance only.
Unlimited-Site License: This works for an unlimited number of s2Member® Pro instances. Perfect for site owners with multiple domain names, or for those who operate a WordPress Multisite Network installation. Each of your s2Member Pro instances must be installed/activated on domains that you own & operate; e.g., you cannot buy an Unlimited-Site License and use it on client sites that you do not own.
If you're a developer: Your clients will need to purchase their own Single-Site and/or Unlimited-Site License. We don't support s2Member® Pro instances on domains that you do not own and operate yourself. This also gives your clients access to future releases through an account they'll acquire at our website. It's the approach we suggest for all developers working w/ clients needing s2Member Pro.
---
Getting Help w/ s2Member® Pro
All support is provided by volunteers through community interaction, and all of the s2Member Pro source code is open and available for your developer to review. We also work very hard to provide you with lots of supporting documentation, KB articles, videos, FAQs, our codex, and links to many other resources throughout our knowledge base. However, we don't offer support beyond this. You can also post in the community forum, where you can interact with others who use the product. Tip: If you require dedicated technical assistance, you can get help from experienced freelancer developers who have worked extensively with s2Member on many client projects.
---
s2Member® Pro Refund Policy
We're committed to building the best software for WordPress and we stand by our work. The following policy outlines what is required to qualify for a refund. Note that s2Member Pro is delivered as an open-source digital item (i.e., it is irrevocable software that comes with a GPL license, much like WordPress itself). For this reason, refunds are granted at our sole discretion, and on a case-by-case basis.
Qualifying for a Refund Within 14 Days
If you're having trouble, we ask that you work with and follow all advice presented by our team/community in an effort to resolve the issue (e.g., attempting to reproduce problems in a clean installation of WordPress). If problems still exist, even when testing in a clean installation of WordPress, we will gladly refund your money within 14 days from the date of purchase.
Refund requests may take up to 14 days to process. Refunds are not guaranteed. All refunds will be granted at the sole discretion of s2Member staff. Absolutely no refunds will be given after 14 days from the original purchase. Please note that by purchasing s2Member Pro, you agree to the terms & conditions of use, including this refund policy.
Testing in a Clean Installation Required: WordPress offers you lots of options! As a site owner you have the ability to mix our Products with other plugins and a theme you like best. This means your environment will be slightly different than ours. Your WordPress installation has different plugins, it has had a different history, and it's probably running with a different theme too.
As you can imagine, testing every feature in s2Member against every possible combination of plugins, and with each and every theme and server configuration that exists for WordPress, is simply not realistic. We need common ground! In fact, our policy is that we require it. Before any refund is granted we ask that you attempt to reproduce the issue in a clean installation of WordPress.
Your plugin is very good. I'm very happy I found it and implemented it. It's exactly what I needed for my website: payments, subscriptions, individually controlled page and content access, streaming from Amazon servers, download links which can expire, capabilities - I used all these features. Some plugins I have bought before (for similar prices) are rubbish, not finished with a lot of errors - s2Member works perfectly, even with very complicated systems. Well-tested. Well done!

Robert Feranec via s2Member® Support